Confidentiality and security

Packing and crating

Each artwork needs a suitable packaging depending on its nature and value. MATHEZ ART LOGISTICS offers optimised solutions from basic soft packing to the highest crate manufacturing standards.

Transportation

Because artwork is irreplaceable, we provide you with our expertise so that it can travel …

Services

Customs brokers are present in all of our offices, we controlthe whole of the import, export…
The more an item is precious to us,
the more it seems fragile.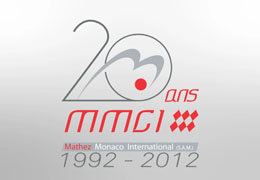 MATHEZ MONACO ART LOGISTICS
19, Avenue des Castelans
MC 98000 Monaco
Tel. +377-93 101 345
24/7/365 customer service:
Tel. +33-6 16 38 34 84
Tel. +33-6 19 83 80 34
MATHEZ ART LOGISTICS Paris
25, avenue Trudaine,
75009 Paris
Tel: +33-1 85 56 02 11
24/7/365 customer service:
Tel. +33-6 09 62 38 88
Tel. +33-6 20 39 43 86
E-mail: web@mathez-art-logistics.com